In today's industrial world, hoses have become an essential component for a wide range of applications. From transferring liquids to gases and providing efficient cooling, hoses provide the perfect solution in many areas of industry.
This article will explore the importance of hoses in industrial applications and consider their various uses and benefits. It will also discuss how manufacturers are continuing to innovate with new materials and designs to satisfy customer demands.
Finally, it will analyze the current trends that are driving hose technology forward into the future.
Types of Industrial Hoses and Their Uses
Industrial hoses are an essential part of any industrial operation. With a wide range of uses, they can be found in both small and large applications around the globe.
Many types of industrial hoses vary in size, material, and purpose. Some common types include air hoses, water hoses, suction hoses, chemical transfer hoses, fuel line hoses, and firefighting equipment for hazardous areas.
Each type has unique characteristics to suit different needs such as temperature resistance or flexibility. For example, air hoses are used to connect pneumatic tools at high pressure while water hoses can be used for irrigation purposes or to move liquids from one place to another safely and quickly.
Suction hoses offer superior strength with their reinforced construction which makes them suitable for heavy-duty operations like transferring oil from storage tanks or cleaning up dangerous chemicals spills as well as other hazardous materials. Chemical transfer hoses provide excellent protection against corrosive liquids while fuel lines require strong construction for transporting combustible fuels safely between tanks and machinery components without risk of ignition or leakage. Firefighting equipment is specifically designed for the safe containment of fires in extreme conditions where regular fire extinguishers may not be effective enough on their own due to a lack of oxygen supply or excessive heat levels that could lead to explosion hazards if left unchecked.
Benefits of Using Industrial Hoses in Industry
Industrial hoses have become an invaluable asset to industrial applications. They provide a range of benefits that ensure machinery and equipment run efficiently, safely, and effectively.
From improved safety to cost savings, here are some of the key benefits of using industrial hoses in the industry: 1) Enhanced Safety – Industrial hoses provide a secure connection between two pieces of equipment or machines which greatly reduces the risk of injury caused by loose connections or faulty seals. Furthermore, most industrial hose materials are designed to be durable and withstand high temperatures for extended periods without breaking down or cracking.
This ensures personnel remains safe from potential hazards while working with machinery powered by these hoses. 2) Cost Savings – In comparison to other piping options such as steel tubing, rubber hose is more economical because it's easier to install and maintain over time due to its lightweight design and flexibility.
Additionally, since there is no need for welding during installation this also helps save on labor costs as well as potentially increasing productivity levels due to less downtime associated with installation procedures when compared with other methods. 3) Improved Productivity – Industrial Hose systems allow workers to access multiple points in any given system quickly and easily due to its flexible construction allowing for quick disconnection at various locations along the line if needed instead of having to shut down entire systems just make changes on one end like traditional rigid piping setups require making them much more efficient than their counterparts.
Safety Considerations for Working with Industrial Hoses
When it comes to safety considerations for using industrial hoses, there are several important factors to consider. First and foremost is the material from which the hose is made.
It should be non-toxic, durable, and resistant to corrosion and abrasion. Furthermore, any potential leakage points need to be sealed off securely for the hose system to remain safe during operation. Additionally, all of the necessary connections between components must be secure so that they don't come apart or cause a risk of hazard due to improper installation.
Their overall length must also be taken into consideration as longer hoses can become tangled or kinked if not managed correctly while shorter ones may not provide an adequate flow rate for certain applications. Finally, regular maintenance checks should be conducted by professionals to ensure that everything is working properly with no signs of wear or damage before use.
Cleaning and Maintenance Tips for Industrial Hose Systems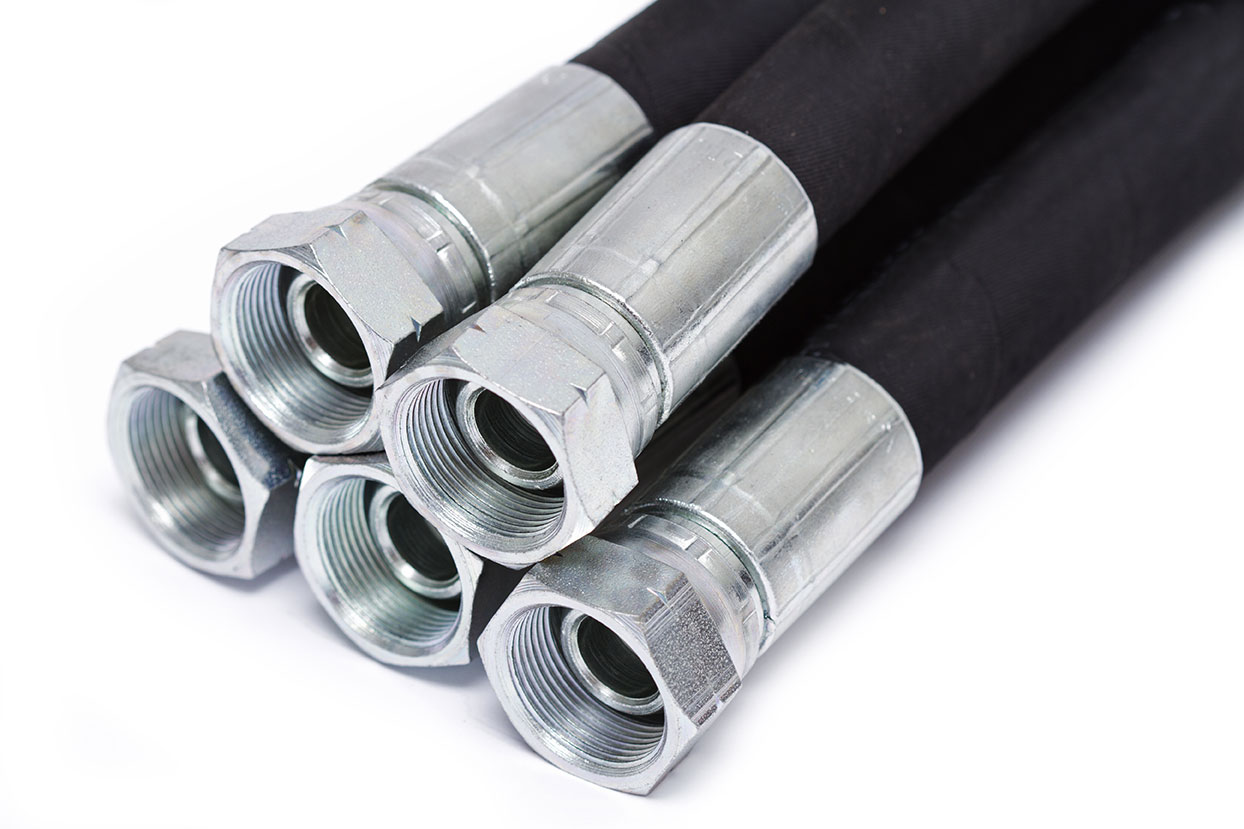 In industrial applications, hoses play a critical role in many operations. Keeping them clean and well-maintained is essential for efficient functioning and performance.
Here are some tips to help ensure your industrial hose systems remain in optimal condition: 1. Regularly inspect the hoses for signs of damage or wear, such as tears, cracks, bulges, or splits along the length of the hose.
Replace any damaged parts to avoid unexpected problems down the line; 2. Check that all fittings and connections are securely attached and periodically check them for proper torque values; 3.
Ensure all clamps used are designed specifically for use with your type of hose – low-quality clamps have been known to cause leaks or even break during operation; 4. Use an appropriate cleaning solution when washing outlines – high-pressure water can cause damage if not used properly; 5.
Make sure that storage areas are kept clean and free from debris so as not to contaminate hoses before they're put into use; 6 Finally, double-check that all safety guards are installed correctly on each system component – these should be checked regularly too! Following these simple steps will help you keep your industrial hose systems running smoothly and efficiently for years to come!
Conclusion
Hoses play an important role in Industrial Applications, providing a durable and reliable connection between components. They are used for transferring liquids, gases, and other materials safely and efficiently.
Hoses come in many different sizes and configurations to meet the needs of any application. Moreover, they have proven to be a cost-effective solution when compared with hard piping systems or alternative transfer methods.
Overall, hoses offer an essential component for successful industrial operations.