Product development is a complex and ever-evolving process, one which requires the use of sophisticated tools to ensure products meet their specifications. Test chambers are an essential component of this process, providing invaluable insights into how products will perform in various conditions.
By simulating real-world environments and measuring results in a controlled setting, test chambers give developers an accurate understanding of product performance before they hit the market. This allows them to make necessary modifications to optimize design or revise manufacturing processes as needed to guarantee customer satisfaction with each item produced.
With detailed information provided by these systems, manufacturers can be sure that their products will stand up under any circumstances encountered during normal usage. In short, test chambers are integral for creating reliable goods that consumers can count on.
Benefits of Using Test Chambers in Product Development
Using test chambers in product development can be incredibly beneficial. Test chambers allow for in-depth testing of products and components, providing detailed feedback that would otherwise be difficult to capture without specialized equipment.
This data allows engineers and developers to learn more about their design, identify potential issues before they become a problem, and make improvements early on in the process. Additionally, using test chambers provides a controlled environment where tests can be repeated easily with minimal changes required between trials.
As such, manufacturers have greater confidence that the results obtained are reliable indicators of performance under real-world conditions. Furthermore, utilizing test chamber technology reduces production costs by improving the accuracy of designs and reducing unnecessary rework or redesigns due to unforeseen problems during manufacturing.
Overall, it is evident that using test chambers is an invaluable tool when it comes to product development as it helps designers create better quality products while minimizing overall costs and time spent on each project.
Types of Test Chambers for Different Needs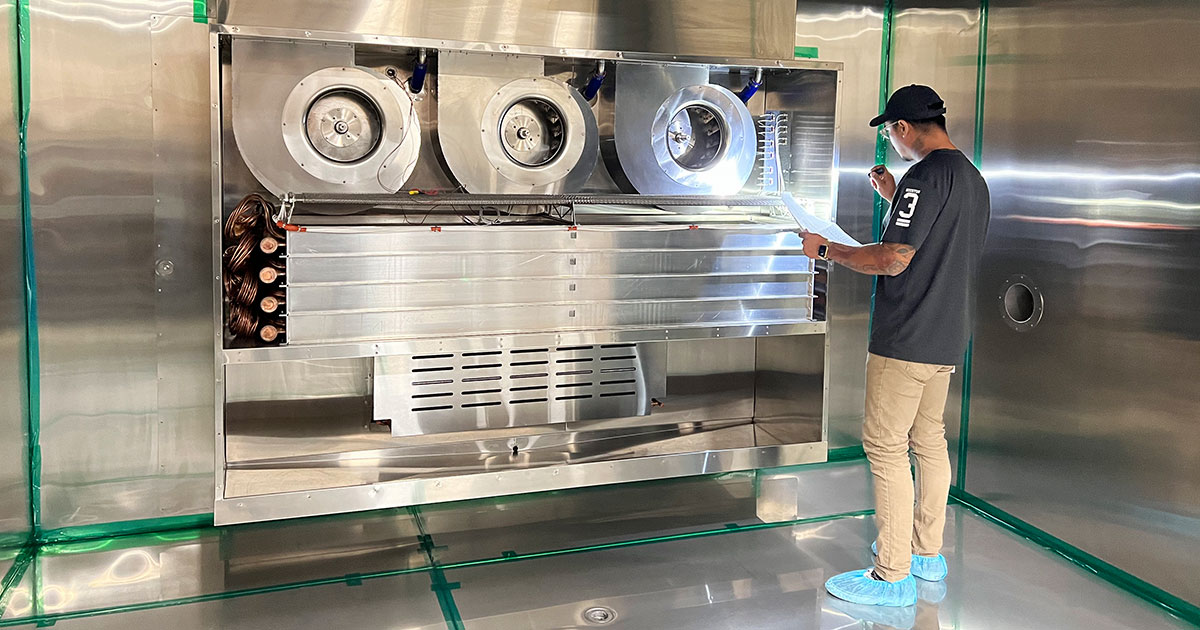 Test chambers are an essential tool in product development, allowing engineers and scientists to accurately simulate a variety of environmental conditions to see how products perform. Depending on the application, there are different types of test chambers that can be used.
For example, thermal shock test chambers might be used for temperature testing while humidity test chambers might be needed for moisture control evaluations. Vacuum and pressure test chambers can also provide valuable insight into the performance of certain materials or components under extreme pressures or temperatures.
Desiccators may also be employed when very dry environments need to be simulated. Whatever the need, there is likely a type of chamber suited for it which will allow accurate testing and data collection.
Considerations When Choosing a Test Chamber
When it comes to choosing a test chamber for product development, several factors must be taken into account. The first is the environment in which testing will take place.
Different chambers offer different levels of protection from outside variables such as temperature and humidity, so it's important to select one that meets the requirements of the product being tested. Additionally, some chambers also provide control over other parameters such as pressure or vibration depending on what kind of tests need to be conducted.
The size and construction of the chamber should also be considered when deciding which model is best suited for a particular project. Some manufacturers offer smaller models designed for specific tasks while larger ones can accommodate more complex experiments or multiple products at once if needed.
It's important to consider whether existing infrastructure can support bigger chambers before making any purchase decisions to avoid additional costs associated with installation or modifications. Cost is another factor that needs to be taken into account when selecting a test chamber; however, it's not necessarily a good idea to choose strictly based on price alone since quality and performance may vary greatly between different brands and models even within similar price ranges.
Ultimately, research should be done ahead of time to make sure all necessary features are included without exceeding budget constraints.
Maximizing Efficiency with Automated Testing Solutions

The benefits of automated testing solutions are clear — they help increase efficiency and reduce the time spent on manual testing procedures. With automated tests, product development teams can quickly identify problems and potential defects in their designs before proceeding to the next stage of production.
Automated tests also make it easier for teams to pinpoint issues that may be missed during regular quality assurance processes. By utilizing these automated solutions, companies can achieve optimal results faster while simultaneously cutting costs associated with traditional testing methods.
Furthermore, automation makes it possible to test multiple products at once, ensuring accuracy across all stages of the development cycle and guaranteeing a higher-quality end product. In short, incorporating an automated testing solution into any product development process is essential for maximizing efficiency and delivering superior results in less time than ever before.
Conclusion
Test Chambers are an essential tool in product development, allowing for the testing of products in a variety of environments without risk or destruction to components. They provide companies with the ability to determine how their products will perform under various conditions and measure success against their peers.
Test Chambers can also be used to ensure that a product meets all safety regulations and standards before its release onto the market. With this technology, manufacturers can guarantee quality and reliability across all stages of production and create confidence amongst consumers that they are purchasing a safe, reliable product.