When it comes to importing goods from China, understanding import duties can make all the difference for businesses and individuals. Whether youre a small business owner looking to expand your inventory or an individual trying to find the best deal on a product, knowing how much you'll be charged in duty fees is essential.
This article will provide an overview of what import duties are, why they exist, and how they affect your purchasing decisions when bringing Chinese goods into your country. It will also examine different strategies that can help minimize any potential fees associated with these imports.
Through this knowledge, readers will gain greater insight into the world of international trade so they can confidently bring Chinese products home without fear of paying too much in taxes or penalties.
Calculating the Cost of Shipping Chinese Goods to Your Country
Calculating the cost of shipping Chinese goods to your country is an important step in understanding import duties when it comes to bringing Chinese goods into your country. Shipping costs can vary greatly depending on the type and volume of items you are looking to bring, as well as where they are coming from and going to.
For example, if you're importing a large number of products across continents or countries, then the cost will be significantly higher than if you were just sending something within one country. It is therefore important that you consider both these factors when calculating how much it will cost for your shipment.
Additionally, there may be additional fees such as taxes or customs which need to be accounted for too. Having all this information upfront can help ensure that everything runs smoothly and avoid any unexpected costs at a later stage in the process.
Understanding all these elements before entering into any trade agreements with China helps keep everyone informed so that no surprises arise further down the line!
Understanding Tariff Rates on Chinese Products
When it comes to importing Chinese products into your country, understanding the tariffs and taxes imposed on them is an essential step. Depending on the product, you may have to pay a certain rate or percentage of its value as import duty.
It is important to know these tariff rates before ordering goods from overseas, as they can significantly affect the cost of your order. Knowing how goods are classified by customs can also help you determine what kind of tariff will be applied and how much you will need to pay for it.
Additionally, there might be additional costs associated with bringing the goods over such as insurance fees or shipping charges that should also be taken into account when calculating total cost. By doing adequate research and understanding all applicable duties beforehand, you can ensure that your imports do not incur any unexpected expenses due to incorrect classification or misunderstanding of tariffs imposed on them.
Benefits & Challenges of Bringing Chinese Goods to Your Country
Bringing Chinese goods to your country can be a great way to access a variety of products, but it comes with some risks and rewards. On the plus side, you can acquire quality items from around the world while keeping costs down.
Additionally, there is increased competition in the market which can drive prices further down for consumers. However, there are also challenges associated with this process such as understanding import duties and potential customs delays or issues that could arise due to cultural differences between countries.
It is important for businesses considering bringing Chinese goods into their country to understand both the benefits and challenges so they can make an informed decision on whether this option is right for them. Understanding import duties is key to taking advantage of lower costs while minimizing risk at every step of the process.
Tips for Navigating Import Duties with Ease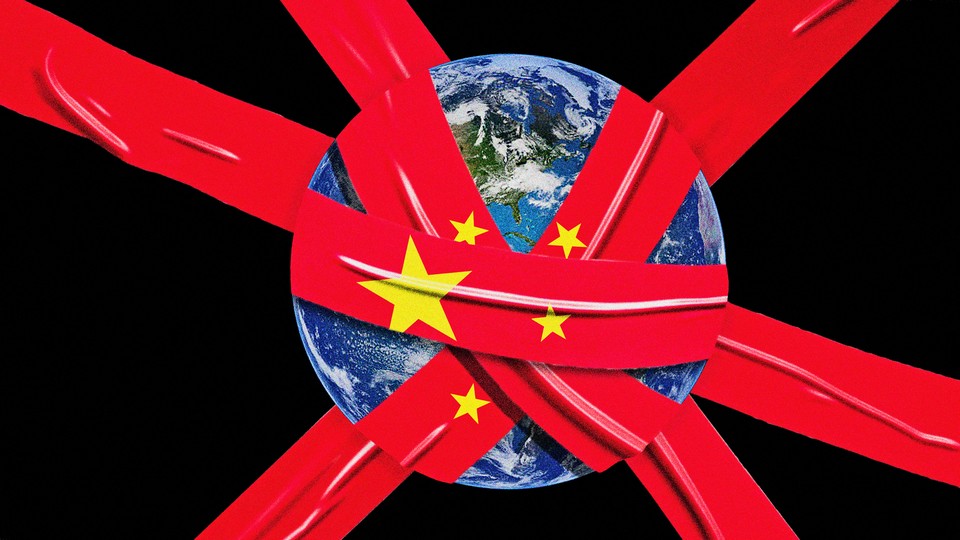 1. Understand Your Country Policies: Before ordering goods from China, it is important to understand the import duty rules of your country. Doing so will help you determine the taxes and fees to be paid for each item being imported.
2. Gather Documents: To ensure a smooth transaction, have all necessary documents ready before importing Chinese goods into your country. Create an inventory list of items that need Customs clearance as well as any other required documentation related to the shipment's origin and destination points.
3. Calculate Cost Accurately: Be aware of all costs associated with bringing Chinese goods into your home or business—including shipping charges, tariffs, taxes, and insurance fees—to get a realistic idea of what you'll pay in total for the entire process before making a purchase decision.
4. Seek Professional Assistance: Working with experienced professionals can make navigating import duties much easier when dealing with international transactions involving large amounts of cash or valuable commodities such as precious metals or jewelry stones imported from abroad into your country's jurisdiction.
5. Review Regulations Regularly: As laws and regulations governing imports change over time, stay informed by reading up on new developments in this field regularly so that you are always aware of potential pitfalls when buying products from abroad
Conclusion
The article Understanding Import Duties: Bringing Chinese Goods to Your Country has provided a comprehensive overview of the amount of import duties that may be imposed when bringing Chinese goods into your country. It is important to research and understand these fees before importing, as they can vary greatly.
Taking the time to review them will help ensure that you can bring in your desired Chinese goods without any additional costs or taxes. Overall, understanding import duties is an essential part of successfully bringing quality Chinese goods to your country.