In recent years, the use of blockchain technology in the gambling industry has seen a surge. This article takes a deeper look into how blockchain-based casino platforms are revolutionizing the industry and transforming our online gaming experience.
With new privacy features, increased transparency, and improved security protocols, these platforms are changing the way we gamble online. We will explore how they work as well as their potential to shape our future experiences with digital casinos.
By understanding these changes, we can gain insight into this rapidly evolving sector of the gambling market and prepare for what's ahead.
Introduction to Blockchain-Based Casino Platforms
The introduction of blockchain-based casino platforms has revolutionized the way online gambling is conducted. These platforms provide a secure and convenient means for players to access their favorite casino games without having to worry about security or reliability issues.
In this article, we will take a deeper look at how blockchain technology is powering these new casino platforms and how it could potentially impact the future of online gambling. We'll also explore some of the unique features that come with using blockchain-based casinos, such as enhanced privacy and transparency, improved trustworthiness among users, and more efficient payment processing times.
So if you're curious about what makes these new platforms different from traditional ones, read on!
Potential Downsides
Despite the many potential benefits of blockchain-based casino platforms, there are also a few downsides to take into consideration. For starters, these platforms may be vulnerable to cyberattacks due to their decentralized nature.
As such, any changes made can affect all users simultaneously and could have severe consequences if not properly mitigated. Additionally, some argue that the high transaction fees associated with running on a blockchain network are too costly for operators who need to recoup costs quickly in order to remain competitive.
While this isn't necessarily an issue for end-users per se, it does create a barrier for smaller players who may want access but lack the resources or capital needed. Finally, because these networks operate independently from one another without any central authority overseeing them, they can easily become infiltrated by nefarious actors attempting to commit fraud or launder money through unregulated gambling activities—a serious concern given how lucrative this industry has become in recent years.
The Future of Blockchain-Based Casino Platforms
The future of blockchain-based casino platforms looks bright. With the rapid growth of online gambling, more and more industry players are turning to this revolutionary technology for their gaming solutions. Blockchain provides a secure, trustless platform that ensures fairness in all transactions and guarantees gamers privacy and security.
Furthermore, its distributed ledger system offers transparency on game outcomes as well as the ability to track payouts quickly and accurately. As blockchain technology continues to be adopted by major casinos around the world, we can expect to see an increasing number of innovative features being incorporated into these platforms such as tokenized gaming currencies, provably fair games with verifiable results, instant deposits/withdrawals using cryptocurrencies or even decentralized gaming tournaments with large prize pools.
Additionally, smart contracts will make it easier than ever before for gamers to manage their accounts without having any financial intermediaries involved in their transactions. In conclusion, while there is still much work to be done in terms of developing better user experiences on these platforms and ensuring regulatory compliance across jurisdictions; ultimately the future of blockchain-based casino platforms looks incredibly promising!
Conclusion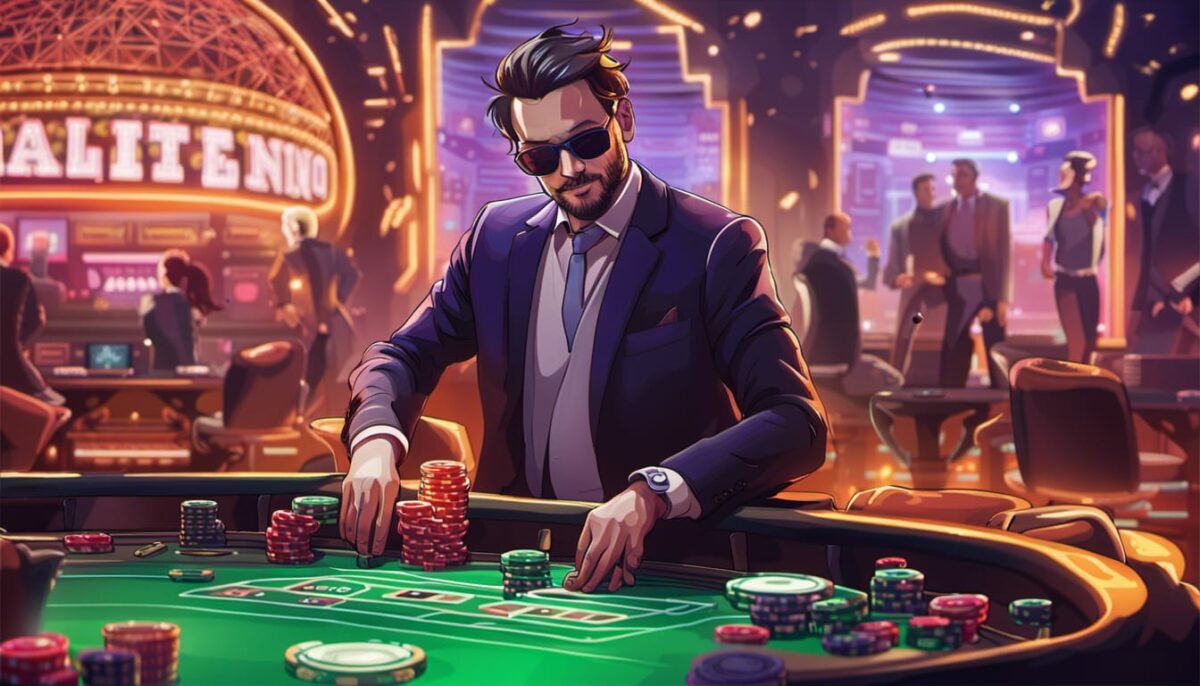 In conclusion, the surge of blockchain-based casino platforms has revolutionized the online gaming industry with its transparent and secure technology. With this new technology, players can enjoy a wide range of games while taking advantage of no deposit bonuses without worrying about any security issues. The blockchain-based casino platform is a great innovation for gamers who want to get into online gaming and it offers plenty of opportunities to make big wins with its decentralized system.