When it comes to weddings, couples are always looking for ways to make their special day even more unforgettable. With the latest in technological advancements, there is now a world of possibilities when it comes to creating an incredible wedding experience with special effects that will take your breath away! From interactive light installations and creative projections, to custom-made audio/visual experiences – tech-tastic wedding trends are here and they're sure to get everyone talking about your big day.
Get ready for a truly one-of-a-kind celebration that you and your guests won't soon forget.
Transform Your Venue with LED Technology
Create a unique and unforgettable wedding experience with LED lighting technology. Transform your venue into something spectacular with the latest in special effects.
From dazzling dance floors to vibrant walls of light, brighten up any event space with captivating colors that can be programmed for every mood. Add ambient lighting to create an intimate atmosphere or use dynamic scenes to get guests on their feet and dancing all night long! Get creative and customize each room specifically, giving your wedding day the perfect backdrop for lasting memories.
LED technology is an easy way to make sure no detail goes unnoticed – creating a truly remarkable event!
Elevate the Atmosphere with Ambient Lighting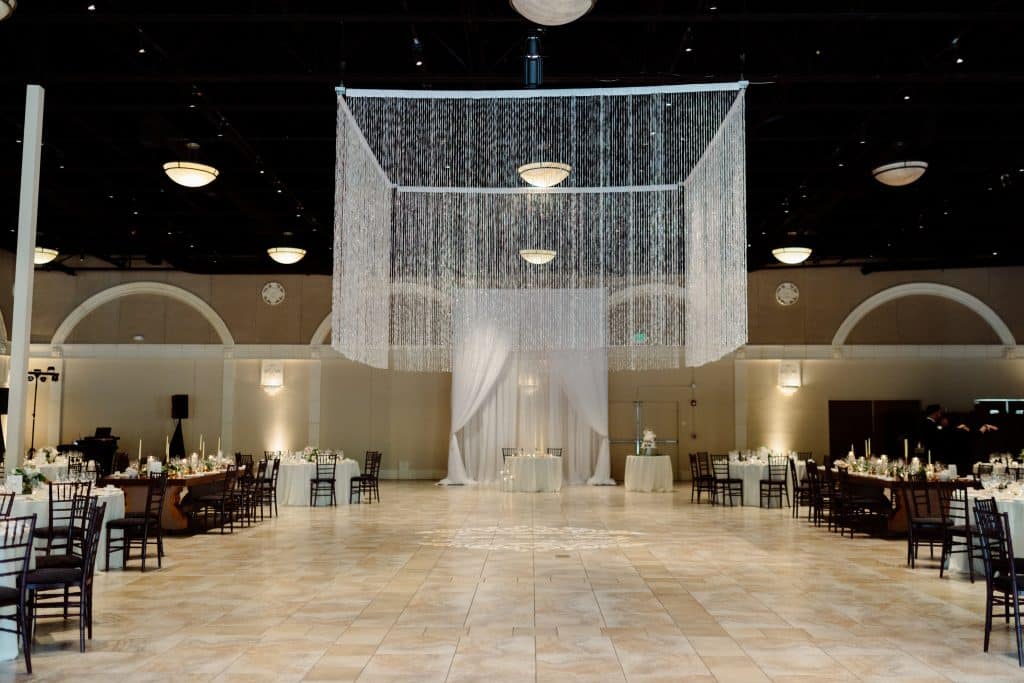 When it comes to creating an unforgettable wedding experience, ambient lighting can be a powerful tool. From soft candlelight to dynamic projections and twinkling fairy lights, the right illumination can instantly elevate any atmosphere.
Whether you're looking for something subtle or more show-stopping, there are plenty of ways to use tech-tastic lighting effects on your special day. With careful planning and creative flair, you can create a stunning light show that will wow your guests and ensure that your big day is one they'll never forget!
Add a Personal Touch with Customized Visuals
From interactive light shows that move with the beat of your favorite songs, to a custom-designed photo booth featuring special effects like confetti and sparkles – there are plenty of ways to add a personal touch to your wedding and make it an unforgettable experience. With customized visuals, you can create the perfect ambiance for your special day.
Put together a unique mix of lighting designs that match the theme of your ceremony or reception, from ambient fairy lights to more dramatic spotlights that illuminate special moments throughout the night. Use state-of-the-art screens and projectors to display beautiful images in unexpected places around the venue – creating moving art displays on walls and ceilings as guests dance their way into happily ever afters.
From small details like table decorations, centerpieces, and chair covers, all lit up with LED lights programmed specifically for each moment – every detail will be crafted just for you!
Surprise Guests With Special Effects Displays
The use of special effects displays to surprise guests at a wedding is becoming increasingly popular. From cool lighting shows to mesmerizing firework displays, couples are creating truly unforgettable experiences for their loved ones.
Special effects can create an atmosphere that a traditional ceremony simply cannot match – the perfect way to make your nuptials stand out from the crowd. Whether it's a romantic sunset display or something more complex and interactive, these innovative technologies will ensure that your big day is remembered forever.
Special effects offer a unique opportunity to wow guests with something unexpected and meaningful – making them feel part of your special moment in time. With so many options available, you'll be sure to find the perfect effect for your and your partner's dream wedding!
Make an Impact With Digital Decorations and Props
Couples want to create a unique and unforgettable wedding experience for themselves and their guests. With the ever-evolving technology, digital decorations and props are becoming increasingly popular at weddings.
Digital decorations can bring creativity, personality, and style to any wedding event space. From 3D projection mapping to custom LED displays, couples can make an impact with digital decor that is sure to be remembered by everyone in attendance. Whether youre looking for subtle lighting effects or an immersive environment filled with interactive elements like holograms or virtual reality experiences, there are endless possibilities when it comes to creating a tech-tastic wedding atmosphere with digital decorations and props.
With the right combination of design elements and tech features, your special day will stand out from all other weddings!
Conclusion
The wedding of the future is here, and it's tech-tastic! From LED silk fake fire lights to large screens that project special effects, couples can create an unforgettable experience for their guests. Special effects like smoke machines and lasers will take your wedding from ordinary to extraordinary in no time.
With these unique touches, you are sure to have a magical night that your family and friends will remember for years to come! LED Silk Fake Fire Lights add an extra touch of extravagance for any couple looking for something truly special on their big day.