Uganda is at the forefront of a tech revolution that promises to transform its economy and society. In recent years, Uganda has become an innovation hub for entrepreneurs, developers, and inventors. As technology advances, it brings with it endless possibilities for economic growth and social change.
From healthcare to education, communication to transportation – the potential of Ugandan tech is undeniable. With access to new technologies such as artificial intelligence (AI) and robotics, Ugandans are leading the way in creating sustainable solutions that will build their nation's future.
This article explores how innovation is changing the game in Uganda by taking a closer look at some of its most innovative initiatives. We'll examine how these projects are reshaping life in this East African country and what they mean for global development efforts going forward. Be sure to check out Guide to Uganda for an easier guide navigating through the maze that is this ever-growing country's space.
Driving Innovation: How Tech is Transforming Uganda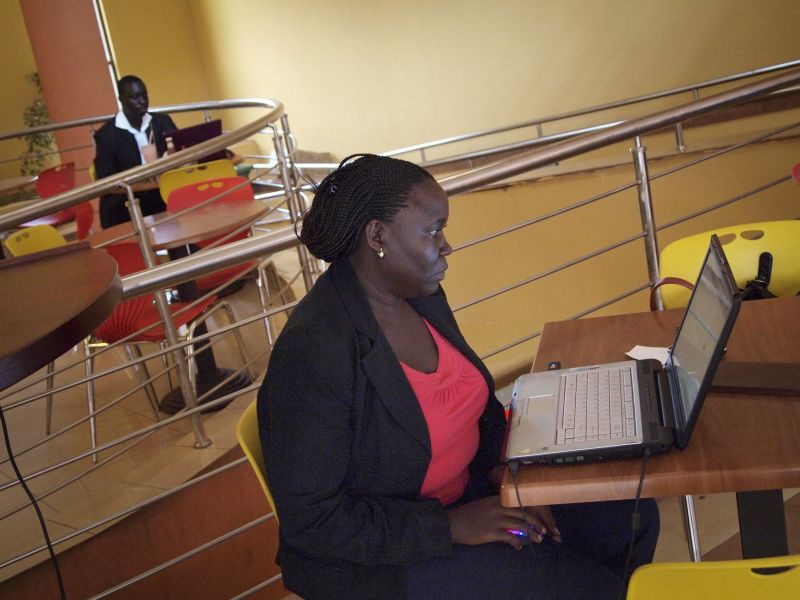 Uganda is experiencing a tech revolution that is transforming the country. In recent years, innovation has been driven by new technology and start-up companies, bringing fresh ideas to the nation. This transformation of Uganda has had a lasting impact on society as well as business – from providing access to essential services such as education, health care, and banking to creating jobs in cutting-edge industries like artificial intelligence (AI), machine learning (ML), and cloud computing.
The tech revolution is also driving growth in areas such as digital media, e-commerce, and mobile commerce. These advancements are helping Ugandans make strides toward achieving their economic goals while improving the overall quality of life for citizens nationwide.
As technology continues to evolve at an exponential rate, it's clear that innovation will be key for Uganda's future success—opening up opportunities for global markets and allowing them to compete with established countries that have already embraced these technologies.
By leveraging emerging trends in technological advancement while staying true to its traditional values, Uganda can ensure a bright future where everyone benefits from the fruits of progress.
Unlocking Opportunities Through Technological Advancements
Uganda is at the forefront of a technological revolution that has far-reaching potential to unlock new opportunities and reshape how people live, work, and interact with one another. Innovative technologies such as artificial intelligence (AI), machine learning, and cloud computing are transforming the way Ugandan businesses operate and providing individuals with access to new products, services, and resources. AI-driven automation has led to increased efficiency in numerous industries ranging from healthcare to finance.
Machine learning algorithms have enabled organizations in Uganda to analyze data more effectively than ever before while also enabling predictive analytics that can help inform decisions about future business strategies or investments. Cloud computing has allowed companies in Uganda to access powerful hardware resources without needing significant upfront investments or infrastructure maintenance costs.
All of these technological advancements open up previously inaccessible pathways for economic growth by empowering small businesses with powerful tools they wouldn't otherwise be able to afford or use — opening up a world of possibilities for both entrepreneurs and everyday citizens alike.
Harnessing the Power of Digital Transformation
Uganda is on the cutting edge of digital transformation, with tech revolutionizing the way people do business and creating new growth opportunities. Harnessing the power of this innovation can help to increase efficiency and productivity, boost competitiveness, and drive economic development across the country.
By leveraging emerging technologies such as cloud computing, artificial intelligence (AI), machine learning, and big data analytics, organizations in Uganda can gain insights into their operations that would have been previously impossible. This increased visibility allows them to make informed decisions about how best to optimize their processes for maximum effectiveness.
Additionally, technology also provides an opportunity for improved customer service experiences and cost savings through the automation of mundane tasks normally done manually by humans. The possibilities enabled by digital transformation are endless; it is up to businesses in Uganda to take advantage of these opportunities and create a more prosperous future for everyone involved.
Utilizing New Technologies to Drive Economic Growth
The tech revolution in Uganda is taking the country by storm, with new technologies driving unprecedented economic growth. As a result of the rapid development of digital tools and platforms, Ugandan businesses are finding more efficient ways to engage customers and use data to increase productivity.
The government is also investing heavily in technology infrastructure, creating greater access to digital resources for entrepreneurs. This increased availability of technology has enabled businesses to create innovative solutions that have led to an increase in profits while reducing costs.
In addition, these advancements have allowed companies across all sectors – from agriculture and manufacturing to finance and healthcare – to provide better services that are secure, reliable, and cost-effective. By utilizing these new technologies, Uganda's economy can continue on its path toward sustained growth in the years ahead.