Hospital waste disposal is a crucial aspect of healthcare management. Improper disposal of medical waste can lead to the spread of diseases and infections, putting the health of patients and healthcare workers at risk. To prevent this from happening, hospitals need to have a safe and effective waste disposal system in place.
One of the technologies that have proven to be effective in this regard are autoclaves. In this article, you will learn more about the benefits of using hospital autoclaves for waste disposal.
Benefits of using autoclaves for hospital waste disposal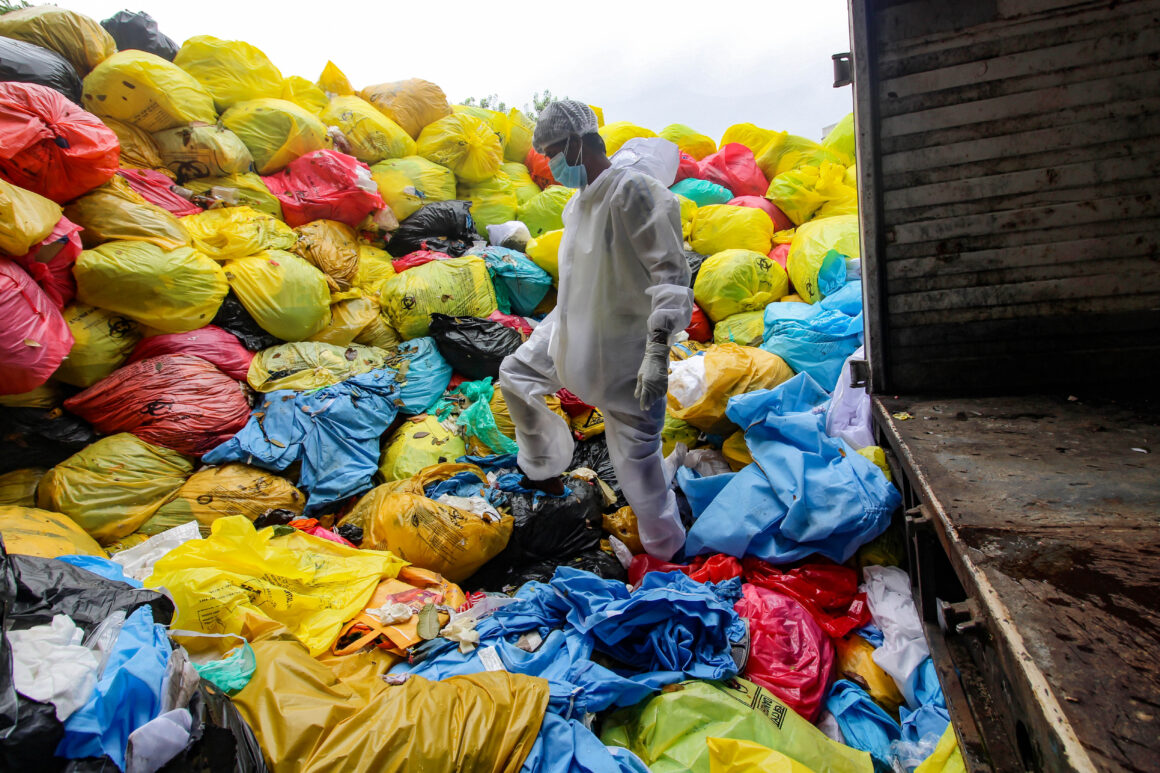 There are many ways autoclaves can make hospital waste disposal easier.
Enhanced safety: Autoclaves are a safe and effective method of hospital waste disposal. In many cases, it eliminates the need for incineration, which can release toxic emissions into the environment. Autoclaving also reduces the risk of injury and exposure to hazardous materials for healthcare workers.
Cost-effective procedure: Autoclaving is a cost-effective method of hospital waste disposal. It requires less energy than incineration and produces no harmful emissions. This results in reduced disposal costs for healthcare facilities. Furthermore, they also have much lower upfront and operational costs compared to on-site incinerators.
Environmentally-friendly disposal of hospital waste: Autoclaving reduces the amount of waste going to landfills and minimizes the environmental impact of medical waste. Not to mention that modern hospital autoclaves also come equipped with water and energy-saving systems, which further contribute to the sustainable management of waste within the healthcare industry.
Compliance with regulations: Healthcare facilities must comply with regulations governing the disposal of hospital waste. Using autoclaves can help healthcare facilities avoid fines and legal issues.
How do hospital autoclaves work?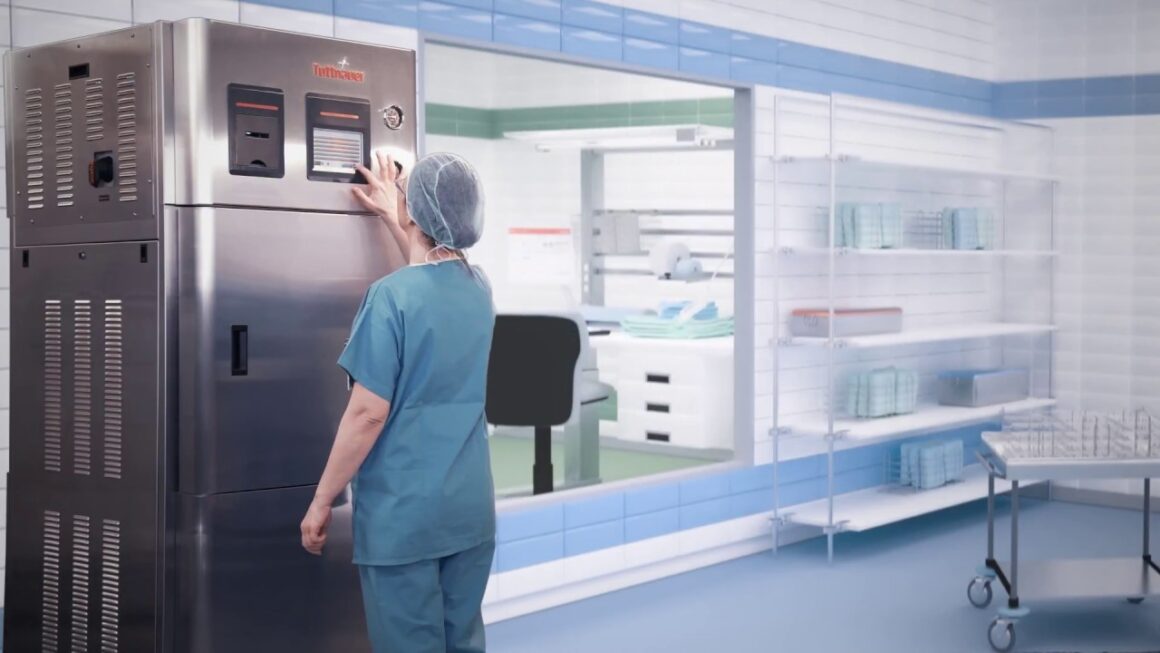 Hospital autoclaves use steam and pressure to sterilize materials and waste at high temperatures ranging between 121 and 124 degrees Celsius. This allows them to destroy even heat-resistant foreign materials.
The process involves the following steps:
Loading: Hospital waste is loaded into the autoclave chamber.
Sterilization: The autoclave is sealed, and steam is injected into the chamber. The temperature and pressure inside the chamber are raised to kill microorganisms and sterilize the waste.
Cooling: After sterilization, the chamber is slowly depressurized, and the waste is cooled.
Unloading: The sterilized waste is removed from the chamber and can be disposed of safely, without the risk of spreading infections to hospital staff or patients.
Types of autoclaves used for hospital waste disposal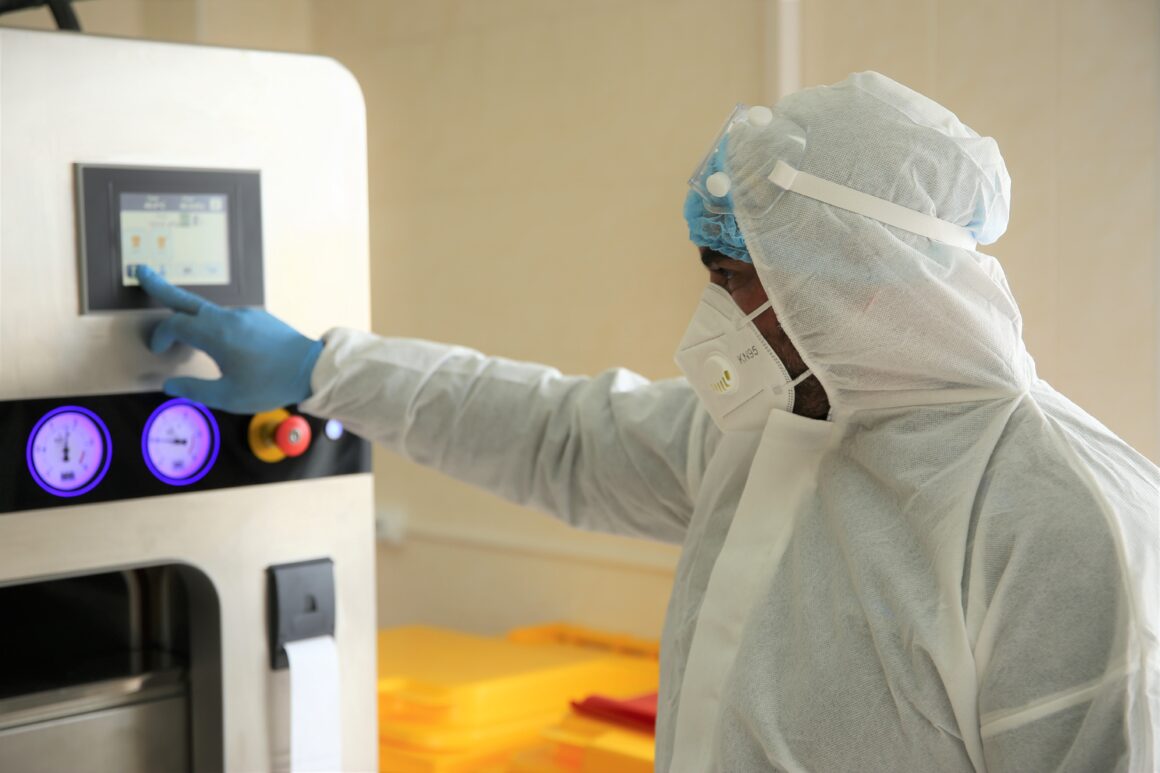 There are two types of autoclaves used in hospitals for waste disposal: gravity displacement autoclaves and pre-vacuum autoclaves.
Gravity displacement autoclaves use steam to push the air out of the chamber and replace it with steam.
Pre-vacuum autoclaves use a vacuum pump to remove the air from the chamber before steam is introduced.
Vacuum autoclaves are often considered superior to gravity displacement autoclaves for hospital waste disposal due to their more thorough and uniform sterilization process. While both types of autoclaves are effective at sterilizing hospital waste and reducing the risk of infection, vacuum autoclaves use a vacuum pump to remove air from the chamber before introducing steam, resulting in a more comprehensive sterilization process.
In addition, vacuum autoclaves are better suited for handling waste containing a higher concentration of microorganisms, making them a more reliable option for hospitals dealing with highly infectious waste.